The bicyclist on the other end of the phone last week needed help, now.
And Joel Richardson was ready to roll. Literally.
"He said, 'My wife and I decided to do a century (a 100-mile bike ride). We've got 20 miles to go, and I flatted. Can you help me out?' I was like, 'Dude, I'm there!'" Richardson said. "They were by Carthage, and he had a big chunk of glass in his tire. I got him back up, and they finished their ride."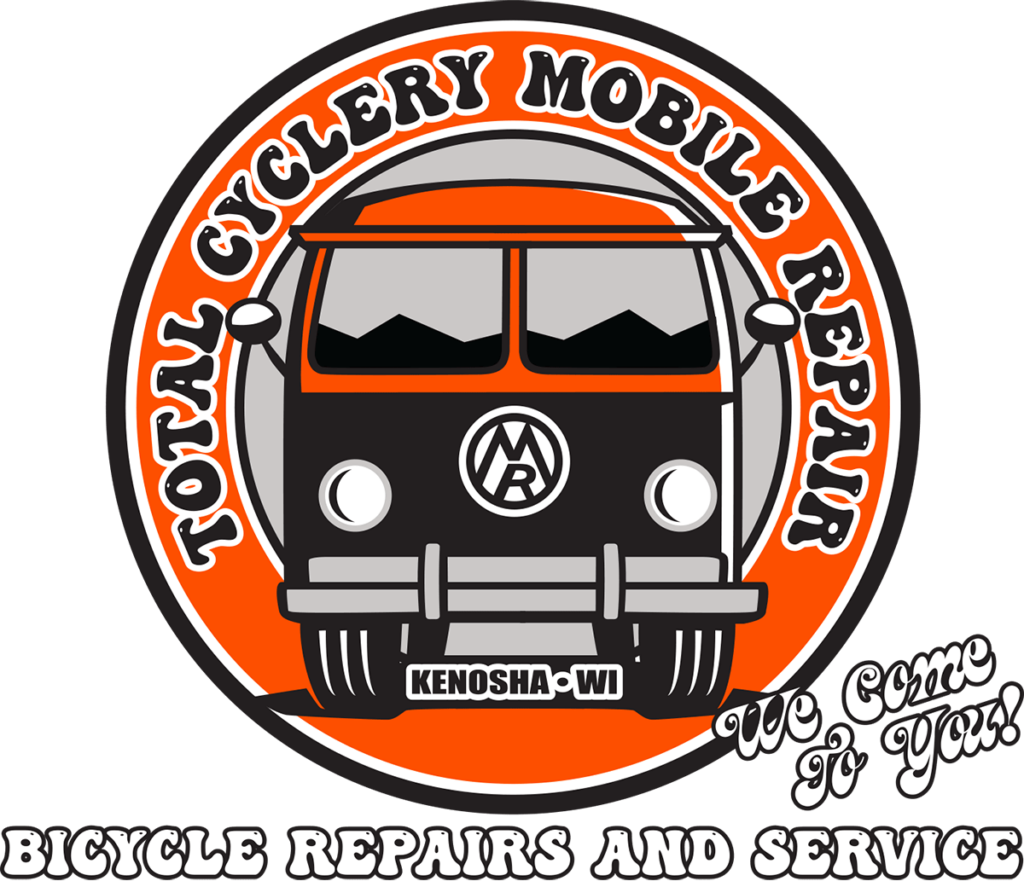 The satisfied customer and quick fix came courtesy of the Total Cyclery Mobile Repair trailer, a new approach to bicycle service and repair in a big bicycle town — and a partnership with a big bicycle family and long-standing local business.
For Richardson, 47, the trailer is a way to earn a living while living out a passion, turning a vision for a mobile repair shop as a retirement job into an opportunity now, during a "cycling boom" driven by COVID-19. It's also a homecoming for Richardson, a former Total Cyclery employee while at Carthage College in the 1990s. 
For Total Cyclery owner and local cycling icon Robby Gauss, it's a way to introduce his business to new customers and sustain it amid supply chain and other challenges facing independent bike dealers nationwide.
Richardson opened his trailer in July of 2021 under a contract with Total Cyclery. 
It's a simple concept: Customers access an online calendar to schedule an appointment, and Richardson shows up with a full-service bicycle repair and maintenance shop at their home, at the track or on the road, shortening lead times and removing the need to lug their bicycles into the shop.
Labor and parts pricing is the same as in-shop service, with a $30 "mobile fee."
"It's a 100 percent, self-sustaining trailer," Richardson said. "We cut a section of the shop out and put it into an enclosed trailer. … Basically every tool I have in the shop is in here, every wrench, every press. I've got basic inventory, every tire size, every tube size, chains. I've got a generator, air compressor … anything and everything."
A lof of people have taken advantage of the service so far, as far away as the north side of Racine, western Kenosha County and northern Illinois. 
"The big response has been, 'That's it? Thirty bucks? And I don't have to put the damn bike rack on with the straps and put the bike on, unload it, put the seats down?" Richardson said. "The early embracers were tandems, trikes, recumbents — bicycles that are just a pain in the butt to move. Then people figured out, 'I don't have to wait a week or two weeks to get my bike back. I can schedule an appointment on Friday and have my bike for the weekend.'"
Tuneups, for example, take an hour.
Local innovation
Trailers like this are common in larger cities, but not Kenosha.
"You go to any major city — Chicago, Seattle, Portland, New York — there are no less than five or 10 mobile bike repair (services)," Richardson said. "It's been going on for decades, but in this area it's nonexistent."
Gauss noticed this, too, and was happy to partner with Richardson.
"You are always adjusting to the market," Gauss said. "You are ever-changing."
You have to be, especially when you are a small, independent business — even one with the Gauss pedigree.
Total Cyclery dates to 1986, when Marty Gauss opened the shop with his wife, Caroline. He passed it to his son, Robby, in 2014, the next chapter in the rich Gauss family story of Kenosha-area bicycle racing.
Marty coached his two sons and other local racers for decades, and Richardson was one of them. He managed Total Cyclery more than 20 years ago, and after graduating in 1998, began a 20-plus year career in the cycling industry, including 13 years at Hayes Disc Brakes in Milwaukee.
He's returned to Kenosha, and now splits time between his wife's business — Family Psychiatric Care of Kenosha — and the Mobile Repair trailer.
"My wife helps at least 20 people a day," Richardson said. "Working in the bike industry — manufacturing, making bike parts — I feel like I was not really helping people."
Now, he is, one flat tire at a time.
Right time
The timing is right for the extension of Total Cyclery, which Gauss took over following (at least what he thought was) the start of a long career at Coleman Cable in Waukegan.
"It wasn't my idea to get into this," Gauss said. "I was making good money, I had good insurance. When my dad said, 'I'm thinking about retiring, are you interested?' my first instinct was 'No, because now I have to pay for insurance and figure everything else out.' Then my wife said, 'Talk to them.'" We talked, and here we are."
Fast forward to 2021, and Total Cyclery is in its third location, after moving to the former Ski & Sports Chalet building at 5039 Sixth Ave. more than three years ago.
The addition of the mobile service is necessary to stay viable in an ever-changing industry increasingly less friendly to the small guy.
With the impact of COVID added to already growing competition from big-box stores — "You can buy a bike at Costco," Richardson pointed out — survival is harder than ever for small, independent bike shops like Total Cyclery, especially given supply chain pressure being felt by businesses inside and outside their industry.
Raw materials like steel, aluminum and rubber are especially in short supply. So are finished bikes.
"COVID really put the nail in the coffin for a lot of (independents)," Richardson said, "not because of demand, but because of supply. We've had a bike boom in the last year and a half … like 300 percent growth for companies and manufacturers that no one foresaw. They couldn't respond, so everyone ran out of bikes. Then everybody ran out of parts — service parts, tires and saddles and chains. Then bike shops were standing there with hundreds of bikes on order and people coming in, and they can't sell anything."
One solution? Fix what you have, to avoid supply chain issues.
"If you maintain what you have and keep it up, you are going to get three times the life out of your components vs. just slapping oil on and running it," Richardson said. "People figure it out. People are bringing in old bikes and getting them fixed up."
They're bringing in new bikes, too.
As technology evolves, someone has to service that technology — like increasingly complex suspensions and braking components. Mobile devices are also increasingly being incorporated into bikes, allowing users to set up shifting and suspension features, monitor air pressure, and more, from their phones.
"Being creative is huge," Gauss said.
Local passion
Location doesn't hurt, either.
Kenosha's love of cycling dates back decades, starting with the Washington Park Velodrome, which celebrates its 95th anniversary in 2022, making it the oldest-operating velodrome in the United States and the only such track in Wisconsin.
"My kids race there. Everyone that we know, that we hang out with … that's just what you do," Richardson said. "I took my daughter down there when she was 3, with her small training wheel bike. It's just what you do in Kenosha. And if you know someone that doesn't know about it, you bring them down there, and they usually stick."
The desire for people to get outside during COVID only enhanced that trend. Local investments in bike-friendliness have also helped.
"Kenosha's infrastructure over the past five to 10 years has really improved for cycling," Richardson said. "The trail systems that are developing, the lakefront, Petrifying Springs, Silver Lake … you have awesome parks that have really started to embrace cycling."
It's also creating business for Total Cyclery Mobile Repair.
"The optimistic folks think 50 percent of the new riders will stay," Richardson said. "We want people to keep riding."
Indeed, more riders will mean more in-shop business for Total Cyclery, as riders look to upgrade their bikes and purchase new accessories at the store.
It will also mean more business for the mobile shop.
Total Cyclery is already planning to add a second mobile unit in 2022. Gauss has purchased and is rehabbing a 1970 Volkswagen Bus, to match the mobile service's logo — and double as a marketing tactic for the business, by simply parking somewhere to show off the unique vehicle.
"We are really wanting to get into companies, where Foxconn can call us and say, 'Hey, I've got 40 people who like to ride their bike in to work, and let's do a Maintenance Day,'" Gauss said.