Five Home Decor Trends for 2022
The way Americans use their homes has changed since the advent of the pandemic and has encouraged interior design trends for 2022. These ideas are so smart, they're likely to stick around even after the pandemic is over.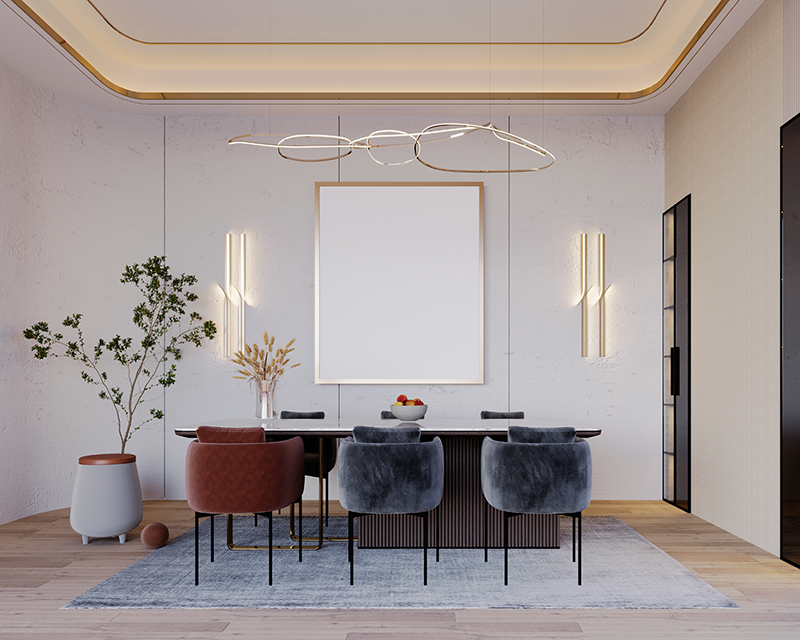 Smart furniture – According to Puffy.com, the smart furniture industry is on track to reach $244 million by 2024. Televisions can double as artwork when turned off, couches, beds, and chairs offer charging ports, but most exciting are coffee tables that come with refrigerator drawers so you never have to leave the game to grab a cold one.
Muted but colorful décor – Color palettes for 2022, such as those suggested by Benjamin Moore, are calling for blue, green and yellow colors on the paler side, far from the dark and moody jewel, spice and deep ocean shades of recent years.
Vintage accents – Whenever life seems chaotic, homeowners become nostalgic for simpler times. Housebeautiful.com explains that vintage furniture and accessories feature craftsmanship, materials and a flair for individuality that can't be duplicated today. Large floral patterns are great to pair with stripes or abstract fabrics.
Multifunctional room design – Working from home makes, homeowners want more space, but Brick.com says that space should be more flexible. The room where you put your desk may also have an integrated workout area.
Curved furniture – Room design, furniture and accessories will feature elements that feel like a soft comforting cuddle, says 2modern.com. Rounded edges are a welcome change from the geometric look of modern furniture.
Late Payments and Credit Scores
Consumers who make late credit payments have no idea how badly their credit scores can be affected or how long it takes to repair the damage. According to Nerdwallet.com, a late payment of 30 days or more can knock as many as 100 points off your credit score and stay on your credit report for up to seven and a half years.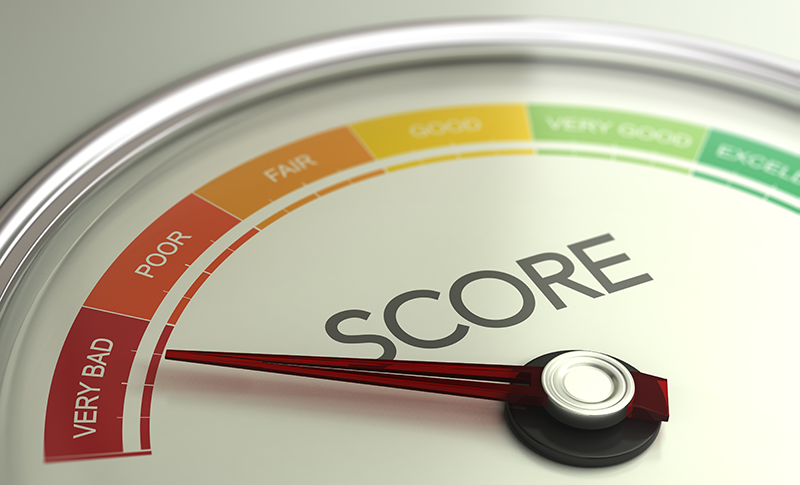 FICO scores, the credit-scoring system used by the Fair Isaac Corporation, help banks and other lenders determine a borrower's creditworthiness. Your scores can change with every new report from a creditor, but nothing impacts credit scores like a missed payment. Your payment history accounts for 35 percent of your FICO score, advises credit bureau Experian.com. Other factors include the amounts owed (30%) credit history length (15%), types of credit (10%) and new credit (10%.)
If you're late making a late payment on an account, don't despair. Equifax.com, another credit bureau, explains that the payment due date on your statement or bill is the last day you can pay on your account without incurring late fees. Lenders routinely report accounts to credit bureaus at least 30 days after the payment due date, and they often don't report late payments until they're 60 days past due.
Even if your payment is late, go ahead and make it. If you can pay the amount due in full, some lenders won't report the late payment. You'll have to pay whatever late fees are levied, but your credit score will remain intact.
Built in, Outdoor Bar-b-que Grills
Building an outdoor grill in your backyard can help you enjoy pleasant weather while providing your family with delicious meals. Whether you do it yourself, hire a landscape architect, or get a kitchen specialist to design your outdoor kitchen, you'll take full advantage of your outdoor space and the comforts and entertainment it can provide.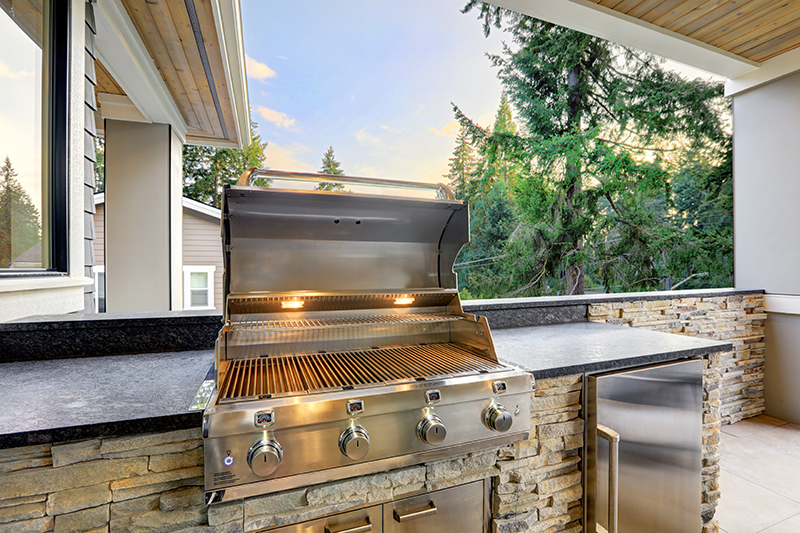 There are many items to consider when installing a built-in outdoor grill, including location, ventilation, type of grill, and features. Will you need to install a gas line to the grill? Will there be water available? Do you plan to have other kitchen functions such as storage, an ice maker and an outdoor dining area?
You'll want to locate the grill at least 10 feet from the house. Use fire-retardant materials such as stainless steel, stone, or bricks for countertops and retaining walls. Most grills have lids to retard fire, but where the smoke blows are also crucial. The BBQGuys maintain that proper ventilation sucks out scorching heat and keeps smoke and odor away from you while you're grilling and your guests. It also vents grease, fumes and discoloration from your outdoor kitchen surfaces which reduces fire hazards.
If you prefer gas, contact your gas company to find a reputable gas contractor and get more than one bid. Charcoal and propane tank grills offer more flexibility in where you install them. Make grilling outdoors more convenient by finishing out the area with amenities like built-in trashcans, side burners, sinks and a drink station.
Don't forget to check into your local building codes; there may be rules you need to follow, and your project could require a building or plumbing permit, depending on the scope of your plans.
Buying a Second Home Overseas
As a world traveler, you may revisit a country area again and again for its beauty, culture, people or lifestyle and decide you'd like to buy a second residence there.
For your first step, The Philadelphia Inquirer recommends hiring a property lawyer in the country where you want to buy, as well as having a lawyer stateside to advise you. Some overseas countries don't allow noncitizens to purchase real estate, while others allow it, but they may have visa restrictions on when you can enter the country.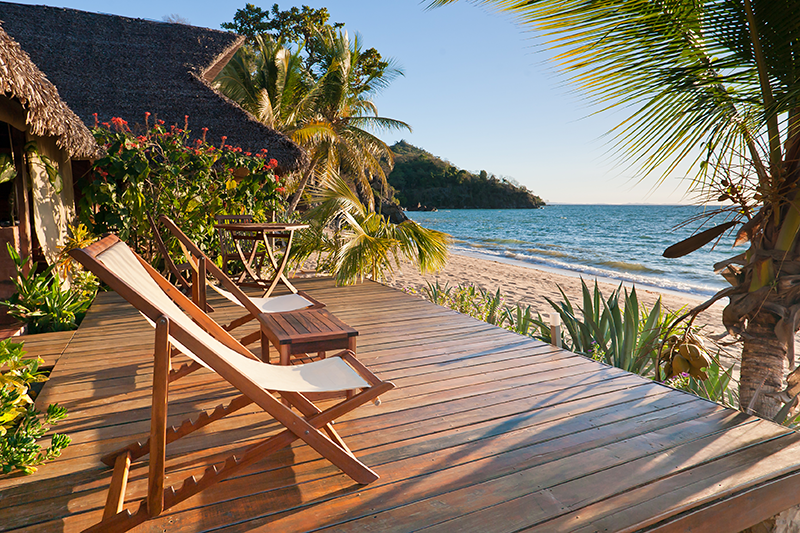 Most U.S. banks won't lend money for foreign home buying, and some places either don't have mortgage lending available, or they impose higher interest rates or require hefty down payments of 30% to 50% of the property's value, according to Investopedia.com. Transaction costs may be higher than stateside, including property transfer fees or stamp duties that can add 10% or more to the sales price, as well as other fees.
If you qualify for an overseas loan, you may be required to carry life insurance with the lender as a beneficiary. Ironically, the interest you pay on your foreign home's mortgage may be tax-deductible in the U.S., if the principal is $750,000 or less. In 2025, the ceiling is scheduled to rise to $1 million. Check with your tax advisor for more specifics before committing to the loan; the actual amount available for deduction can depend on individual factors.
Berkshire Hathaway HomeServices is expanding its services across the globe, and currently has offices in Canada, Mexico, Germany, England, Italy, Spain, Greece, Dubai, Bahamas and India. Contact your Berkshire Hathaway HomeServices network professional for a referral to an overseas affiliate.