Less than a week after the Model Market was destroyed by fire, the Del Frates have graciously shared more treasured family photos showing generations at work at the iconic neighborhood grocery store.
And more than two dozen Kenosha.com readers have shared their own stories via Facebook.
While we are happy to share these memories — and grateful for the Del Frate family in providing these rich images — we also offer our thoughts and prayers for the current Model Market owners, who lost so much in the blaze, as well as the family and friends of the apartment resident who is still unaccounted for following the fire.
Johnny Mikus, who lived upstairs from the Model Market, remains missing and has been unaccounted for since the night of the fire, Kenosha Police Department Lt. Joseph Nosalik said on Monday.
The investigation into the fire is ongoing, Kenosha Fire Department Deputy Chief Daniel Tilton said.
That reality adds to the tragic end of the store, a Kenosha icon that dates to 1919, when four partners purchased a small grocery store at 2327 54th St. in the Columbus Park neighborhood and opened Guidotti's. In 1946, the partners split to form their own stores, and Nello and Amelia Del Frate took ownership of the original business and renamed it Model Market. Three generations of Del Frates would run the store until 2006, when it left family ownership.
The store left its mark on the community. Learn more about history of the Model Market in last week's story.
Looking back
Memories collected from the Kenosha.com Facebook page …
Ronald David Stevens: I lived about a block away in the early 60s. I remember Mrs. D. and also the deer piled outside the east side of the store awaiting processing. Every once in awhile if you got lucky (that's how I viewed it as a kid) there would be a bear. I remember seeing one.
Debbie Stevens: We lived down the street. I went there for penny candy as a kid. They had the best Italian sausage in town.
Tom Rizzo: Grew up in the Columbus Park neighborhood and went to this store many times especially in the 60's great family, great memories.
Barb Rizzo McNamara: My grandma lived close to Model Market. I went there whenever I was at her house.
Sandy Borden Aragona: We lived a block away when I was a young struggling mother…Ronnie would greet me with specials to save my money. My mother would get all the meat for the Moose Lodge's bingo also. She would plan all the meals based on what was good and on sale. Ronnie was such a wonderful person!
Terri Lynn Miranda: Best place to go ever! So many yrs, a great family and great products! Prayers for everyone.
Jill Parker: Raised my little ones in Dad's duplex a block away. Diaper savings for sure and never too small a deli portion for me. The Grandma lived right behind me and honest to God the onions were in the garden in March. They counseled me on the vinegar having a plug at the bottom so I could start my own.
Holly Kangas: My Aunt Rose and Uncle Clyde lived for many years next door in the 2 story to the south. Prior to that it belonged to my Grandparents, Sam and Maria Amendola. My Aunt Rose used to say "Hollutsu" (which is how they turned "Holly" into Italian), go by Miss D and get 1 stalk of celery. 1 stalk. Not a full celery, and I used to walk in there and break off 1 stalk. Miss D never said a word but I'm sure she wrote it down in her little notepad! Bless her
Pam Degener: Lot of friends when in high school lived in the neighborhood. Went there often. Loved Model Market. Such wonderful people. The smell always made me so hungry when in the store. Continued as I grew older to go there weekly and get their Italian sausage. It was the best.
Barb Fein: Bring back those days.
Judy Gregory McElvaney: I lived across the street from Model Market when I was a kid. It was the best grocery store in town. I could run in and pick a up a loaf of bread and hold it up and say Mrs. D, I have a loaf of bread, she'd put it on mom's account which she paid on Saturday. I baby sat Ronnie's kids, would go with Dick delivering groceries on Saturdays, my brother stocked shelves when he was in high school. It is a true loss for Kenosha.
Cary Ferraro: I had a couple friends that work there back in the 70's during deer season. In there back room where they process the deer they were stacked almost too the ceiling lol . They use to work 7 days a week 12 to 15 hours a day processing those deer. It was a site to see.
Tom Rizzo: If you grew up in the Columbus Park neighborhood like I did then you have great memories of this business. The little old Mt. Carmel Church on 22nd Avenue and the one that stands there now. Mary's Parkview Restaurant (my grandmother's restaurant). Columbus Park itself where I spent many hours having fun. The dozens of Italian families in the neighborhood. And now the city has lost another one of those great memories.
Dennis Serpe: My grandma Tenuta lived around four houses south from Model Market. I remember in the 1950s my cousins and I would walk to the corner to pick up groceries for grandma. So sad. So many fine memories.
Early Days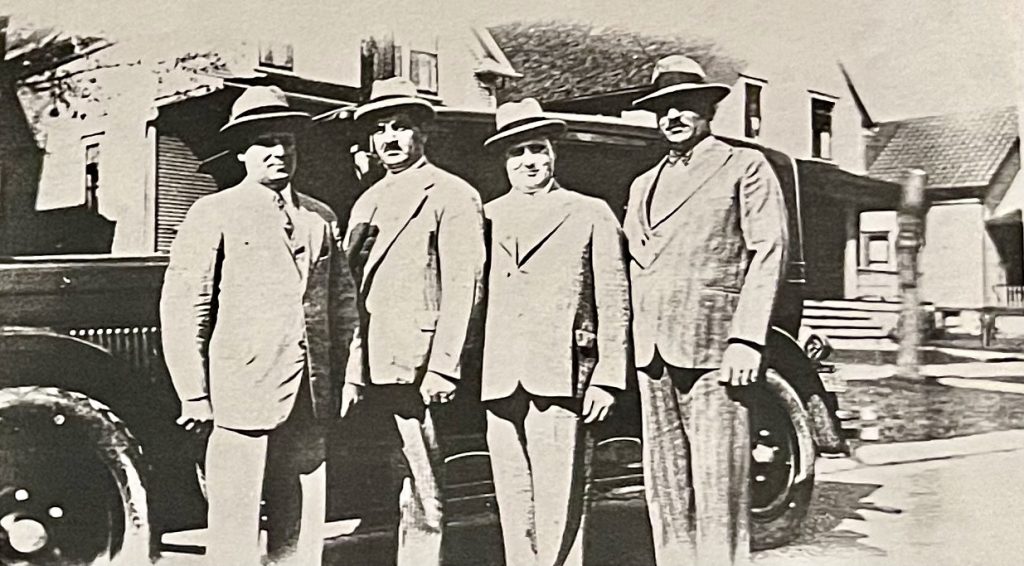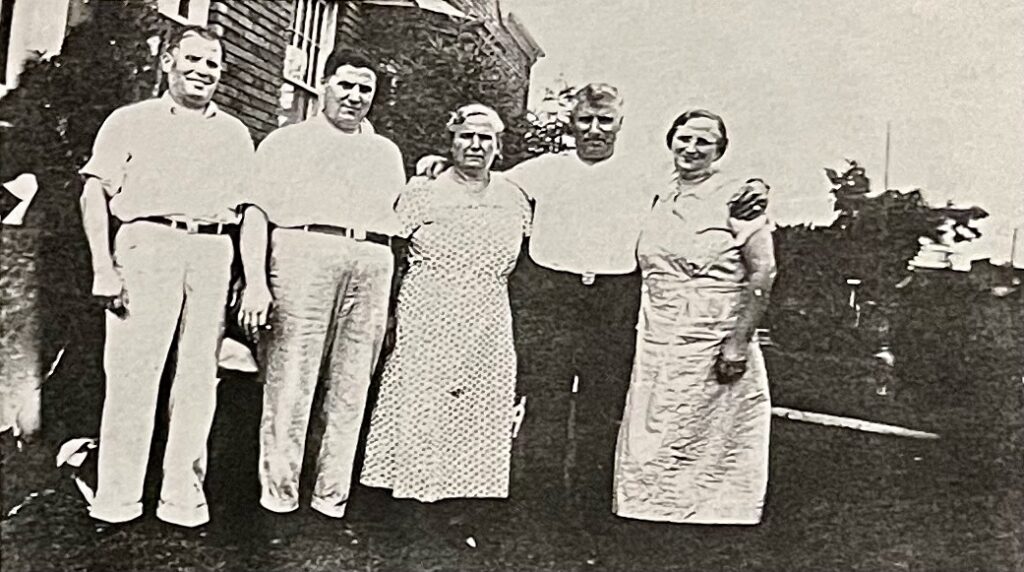 Amelia Del Frate
At Work
The Store