"IT WAS SCARY" RECALLED BARBARA DOMERCHIE OF WINTHROP HARBOR IN NORTHERN ILLINOIS.
"I had been very ill and in bed for a couple weeks. I was at the point where I knew something wasn't right. I was having coughing attacks at night to the point of almost passing out."
Unsure what to do, Barbara consulted her son, a battalion chief at a nearby fire department. He called for an ambulance. "I had a choice of two hospitals," Barbara said, "but Froedtert Pleasant Prairie Hospital was the place I wanted to go. That was very important to me."
Shortly after she arrived at the hospital, Barbara remembered undergoing blood tests, x-rays, and a CT scan. "Things progressed very quickly that day," she said. "After they saw blood clots in my lungs, they said if I hadn't come in when I did, I probably wouldn't have lived. That's pretty scary when you hear that."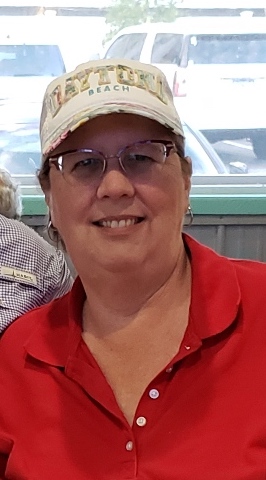 A LEADING CAUSE OF DEATH
Fortunately, that's when Barbara met Dr. Timothy Sanborn, a cardiologist with the Froedtert South Medical Group and a member of the Pulmonary Embolism Rapid Response Team at Froedtert Prairie Pleasant Hospital. "Before I knew it," Barbara said, "he was there telling me about pulmonary embolism – the blood clots in my lungs – especially a large clot that he was concerned about because it was stressing my heart."
"Pulmonary embolism causes 150,000 to 200,000 deaths every year in the United States," Dr. Sanborn said, "making it the third leading cause of cardiovascular death, right behind heart attack and stroke."
"Often, pulmonary embolism begins with Deep Vein Thrombosis: blood clots that form in the legs," Dr. Sanborn said. "The clots can break loose and travel to the lungs where they can block blood flow, causing chest pain and shortness of breath. These blood clots in the legs are sometimes caused by inactivity when someone's on a long plane flight, or bedridden due to surgery or an illness such as Barbara's. They can also be caused by a hereditary condition."
BREAKTHROUGH TREATMENT
Whatever the cause, the treatment for pulmonary embolism depends on the severity of the blood clots: either mild, sub-massive, or massive. "The mild ones we can usually treat with medications," Dr. Sanborn said. "If it's a massive embolism, the patient can be in shock and might require immediate surgery to remove the clot."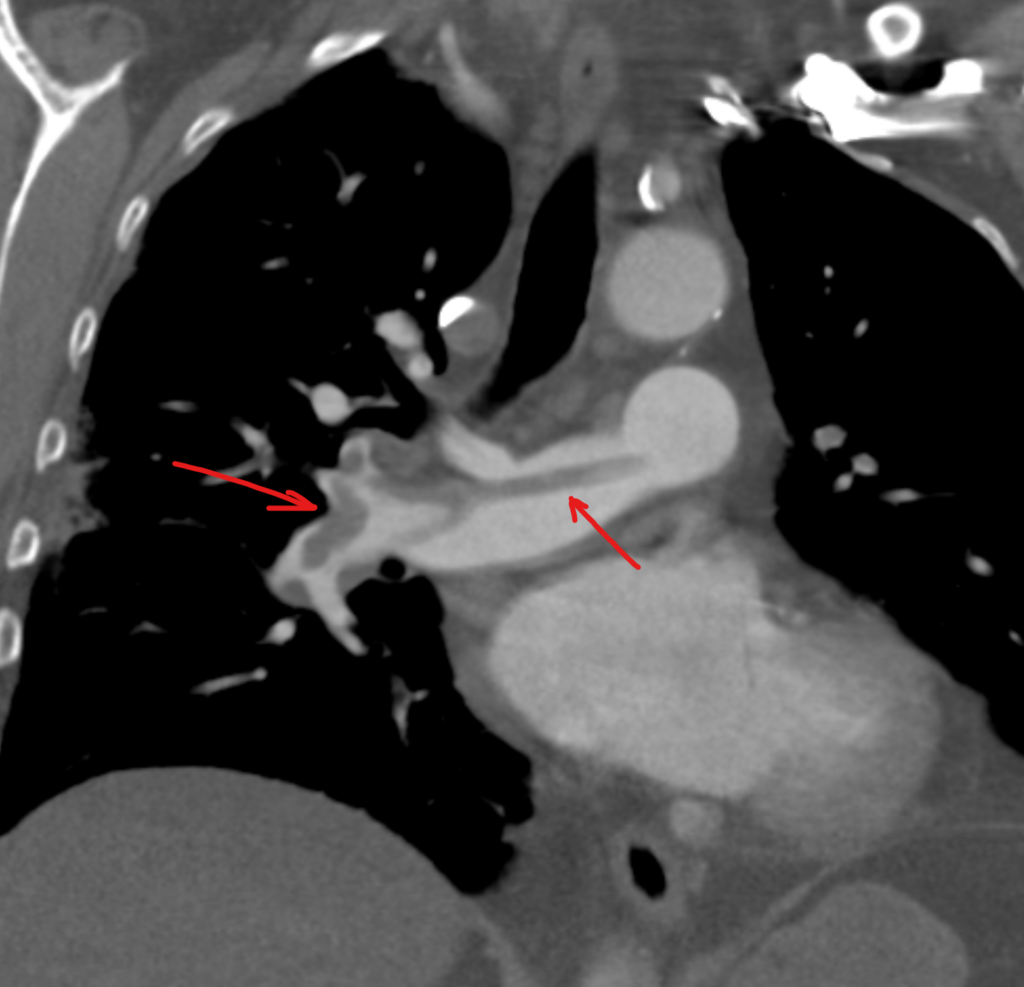 Barbara was in between in the sub-massive intermediate range. "In this case, we can insert a catheter into a patient's blood vessel and into the blood clot in the lung using ultrasound imagery to guide us," Dr. Sanborn said. "Then we inject clot-dissolving medicine directly into the clot. It's the same medicine we use for strokes and heart attacks."
"Because we inject the drug directly into the clot, we can use a much smaller dose," Dr. Sanborn said. "That reduces the risk of unintended bleeding elsewhere in a patient's body. It also makes patients feel better, faster. Many of these patients can go home in a day or two and are able to walk around, something they may not have been able to do prior to their treatment," he said.
100 PERCENT BETTER
The procedure is called "ultrasound-assisted catheter-directed thrombolysis," or UACDT for short, and it's what Dr. Sanborn performed on Barbara. "Dr. Sanborn called my son to let him know the procedure was completed and had gone well," Barbara recalled. "That was very comforting."
"After the procedure, my breathing difficulties began to ease and I was able to regain some of my strength," Barbara said. "Now, I'm back to doing everything I normally do. We've been on a short vacation and played some golf. I'm close to one hundred percent now."
VERY, VERY FORTUNATE
"Dr. Sanborn is an excellent doctor and a great communicator," Barbara said. "He went the extra mile to make sure I understood the procedure, and how he was going to perform it. I felt very comfortable with him, like I had already known him," she said. "The nurses and nursing assistants were also great. I felt very, very fortunate that I was at Froedtert Pleasant Prairie Hospital. I don't think I could have received better care anywhere else," Barbara said.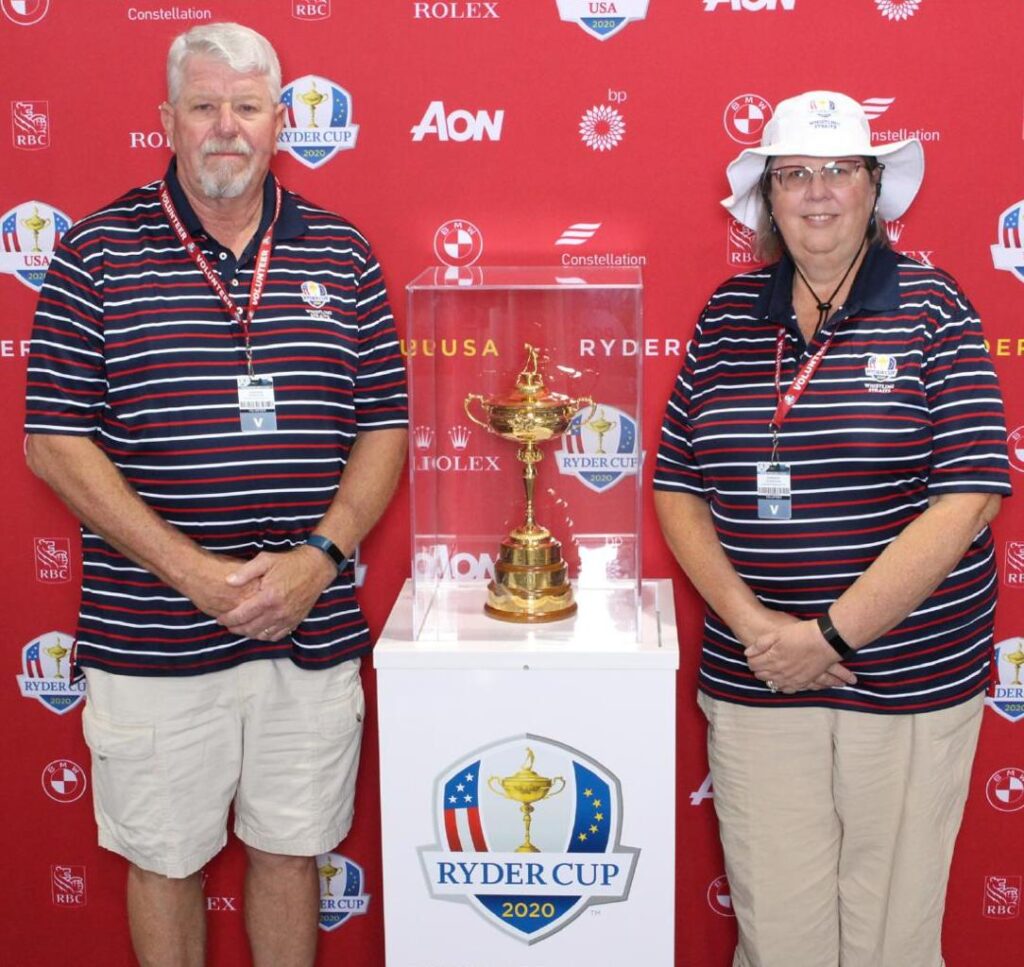 "That's the beauty and the uniqueness of what we have created here at Froedtert South hospitals," Dr. Sanborn said, "so patients can be treated right here in Kenosha County, close to home. We're constantly adding new tools to our toolbox, like this procedure for pulmonary embolism as part our Pulmonary Embolism Rapid Response Team here at Froedtert Pleasant Prairie Hospital. Plus, in addition to all our cardiologists and other physicians performing all these breakthrough procedures, we also have the ability to perform heart surgery, when necessary, 24 hours a day, 7 days a week, 365 days year."