On this date (Oct. 18) in 2014, Claire Czerwonka began the greatest run by a high school tennis player in Kenosha history.
Seven years ago today, Czerwonka captured the first of her three consecutive Wisconsin Interscholastic Athletic Association Division-2 State individual singles titles at Nielsen Stadium in Madison.
Then a sophomore at St. Joseph Catholic Academy, Czerwonka earned Kenosha's second WIAA girls state crown with a 6-3, 6-3 win over Manitowoc Roncalli's Tallie Piaskowski, the top seed.
"Winning my first state title was very important to me and will always be one of the most memorable moments of my tennis career," said Czerwonka, now at Valparaiso University in Indiana. "I felt like all of my hard work and training paid off."
Czerwonka turned in the first WIAA girls state championship by a player from Kenosha since Bradford's Karyn Guttormsen took D-1 honors in 2010.
In addition, Czerwonka became Kenosha's third tennis state champ (boys or girls) of any kind (singles or doubles). Tremper's Matt Brothers and David Amelotte claimed the city's inaugural tennis title by earning the D-1 boys doubles crown in 1992.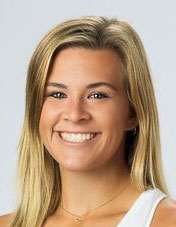 Czerwonka's first title wasn't a shocker, as she was seeded third and advanced to the quarterfinals the previous year before bowing to finalist and No. 2 seed Jenna Zimmerman of Racine St. Catherine's, 6-4, 6-0. Czerwonka ultimately finished fifth.
From there Czerwonka would lose just two more high school matches, and none in the state tournament.
In winning her first championship, Czerwonka entered the tournament 25-1 and received a first-round bye. She then dispatched Milwaukee University School's Maya Karri 6-0, 6-2 before downing University's Caroline Taylor, 6-2, 6-1, and Kohler's Audra Hoffmann, 6-2, 5-7, 6-2, to reach the final. The semifinal proved to be more challenging than the final, as Czerwonka handed Piaskowski her first loss of the season with a straight-set victory to win the championship.
Czerwonka outlasted Piaskowski 7-6(2), 7-6(5) a year later and ended the most accomplished high school tennis career in Kenosha history by vanquishing University School's Riley Strauss, 6-1, 6-1, for the 2016 championship, capping a 30-0 campaign.
Success continues
In addition to the three titles, Czerwonka took a 115-8 record, a four-star recruiting ranking, a No. 3 rating in Wisconsin and the Parker Junior Award for good sportsmanship to Valparaiso, where she is a senior in the nursing program.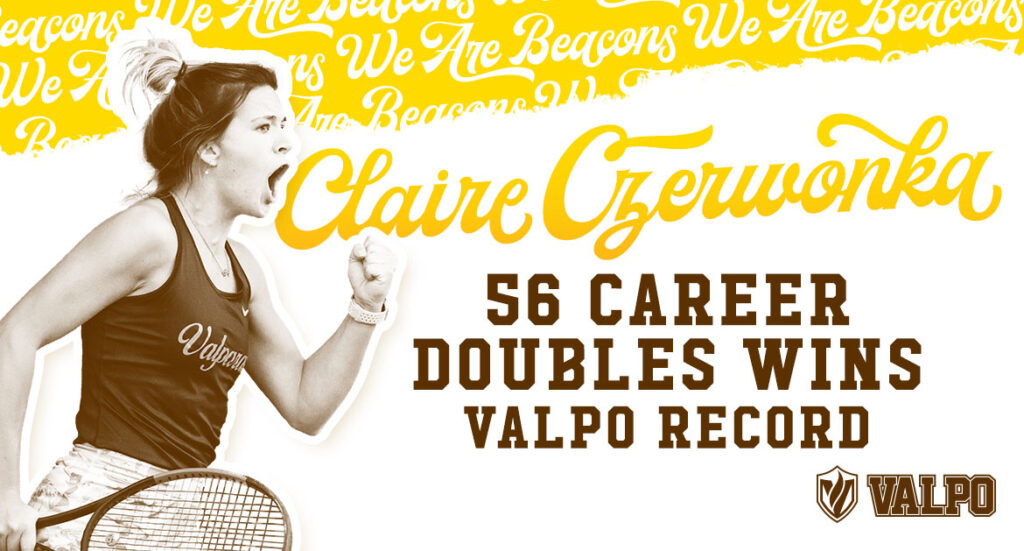 The success continued for her at the NCAA Division I institution, and a large part of that success is because of that first high school title.
"That set the tone for me, as seven years later — almost the same weekend — I captured the (Missouri Valley Conference doubles) title alongside my sister (Olivia)," Czerwonka said. "High school was the first time I experienced a team atmosphere and also the first time I got to play on the same team as my sister. That has carried over now into college and I will forever be grateful for my high school tennis experience at St. Joseph's Catholic Academy."
The title with Olivia is part of Claire's school-record 59 doubles victories.
Included in that total was a triumph in Flight 1 doubles with Olivia, a junior at Valparaiso also studying nursing, at the MVC Tournament in front of the home fans.
"I cried after the match," Claire, a redshirt senior, said on the Valparaiso website. "This was my last time competing in the individual conference championships, and winning this is something I've wanted to do for five years. We've worked hard for this. We didn't get to have an individual conference last year due to COVID, so this was our time."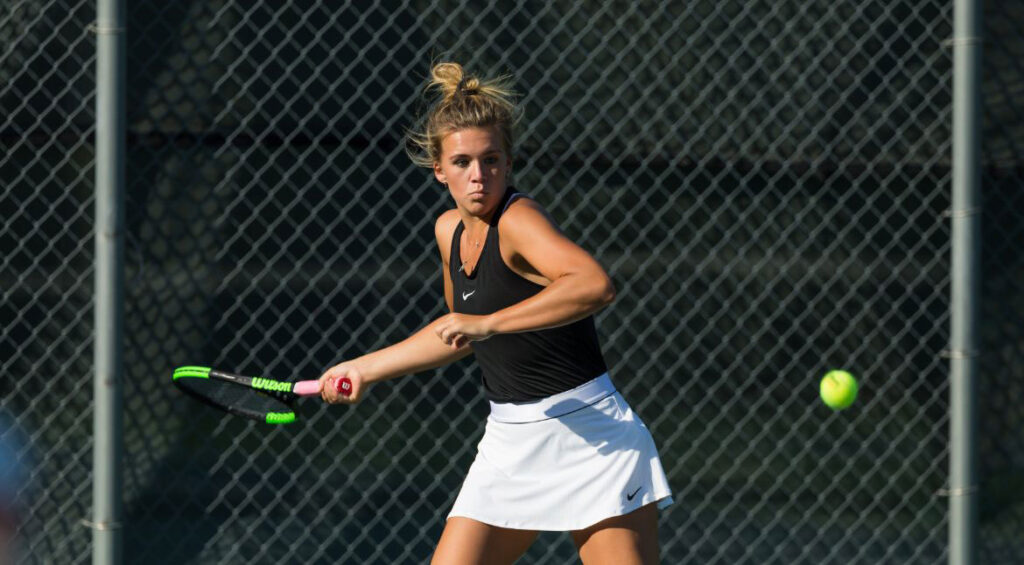 *Notes: Claire closed Valpo's fall season by notching her 48th singles victory on Oct. 16 vs. Grand Valley (Mich.) State. She ranked eighth in program history in this department. … The sisters prevailed in doubles vs. GVSU, running their win streak to four. They totaled seven victories in the fall season. … Olivia was 11-2 in the fall, including the Flight 2 championship at the MVC meet.
*Note: Send comments on this feature to dmarran359@aol.com.