"I was a young 66-year-old," recalled Barb Schumacher of Delavan, Wisconsin. A longtime registered nurse at Froedtert South hospitals, Barb was a caregiver for countless patients. That changed in late 2020 when Barb was diagnosed with breast cancer. "I'll tell you this much," Barb said, "I'm very grateful to be alive."
Concerned about her privacy, Barb was initially uncertain that she wanted to be treated in the hospital where she worked. But that changed after she met her team of physicians: Dr. Majed Jandali, General Surgeon; Dr. David Knight, Hematologist/Oncologist; Dr. Kevin Khater, Radiation Oncologist; and Dr. Brian Hill, Plastic and Hand Surgeon.
"I was so confident in these doctors," Barb said, "there was no point in looking anywhere else. My sister, a nurse at a university hospital, said that I had better doctors and quality of care right here in Kenosha than I could have gotten anywhere else in the country."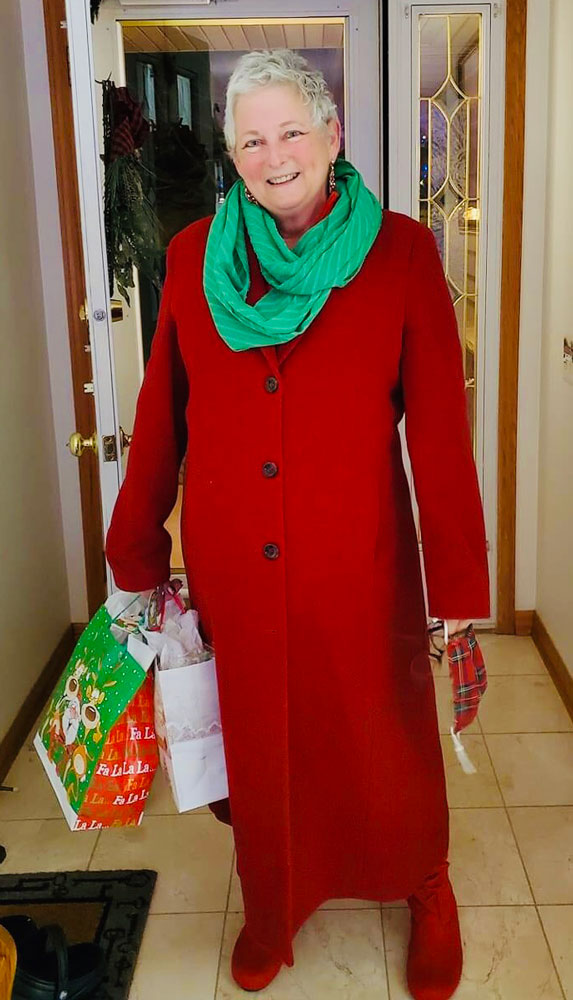 FEELING WHOLE AGAIN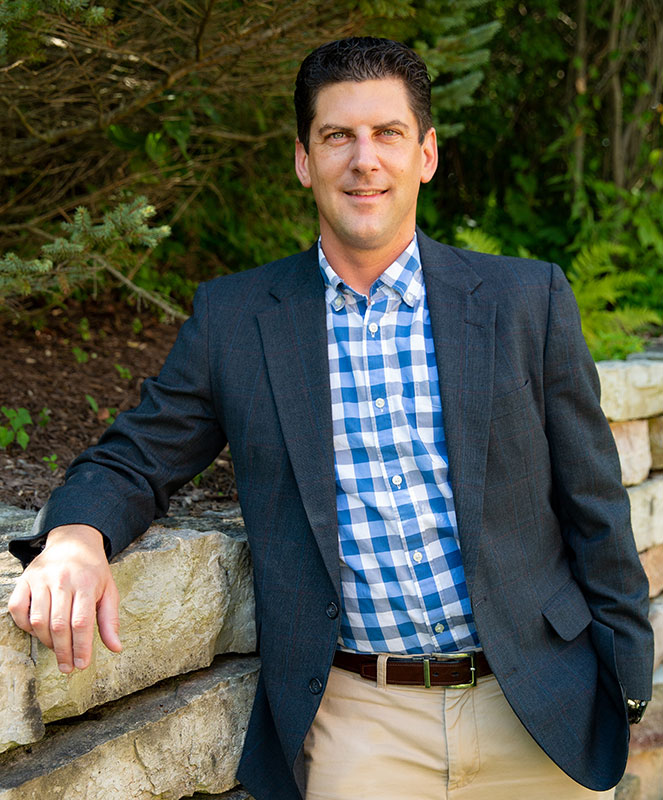 Barb opted for a double mastectomy, followed by radiation, chemotherapy, and breast reconstruction surgery performed by Dr. Hill. "He put me at ease and answered all my questions," Barb said, "and helped me choose the right option for me."
"I can perform several different types of breast reconstruction surgery," Dr. Hill said, "so I can customize what I do to make sure each patient achieves their goals. Since every patient and every surgery is different, having options is critically important."
For Barb, Dr. Hill inserted tissue expanders under the skin on her chest. Then, over a period of several weeks, he gradually filled with fluid to stretch Barb's skin. This made room for the breast implants that Dr. Hill inserted after removing the expanders.
"I've found that by doing breast reconstruction immediately after a mastectomy, many women do much better psychologically," Dr. Hill said, "and they tend to heal better and faster."
"It's definitely helped me heal psychologically," Barb said "I feel whole again. It's nice to know that I look normal again in clothes."
WHEN WEIGHT LOSS CAUSES ISSUES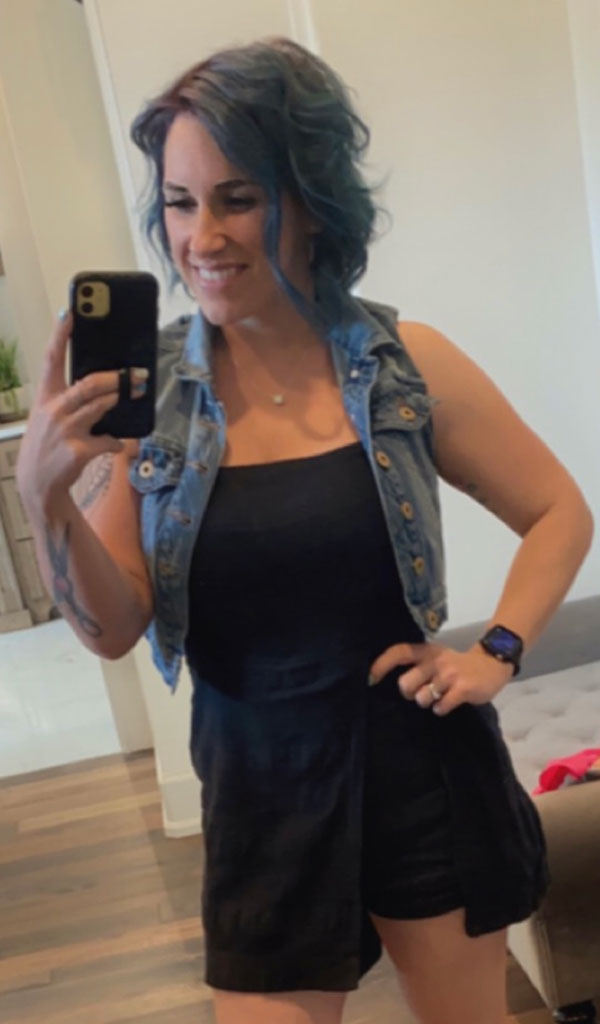 Trista Jablonski, a Wisconsin native now living with her family in Kentucky, also experienced changes in her body shape, but for a different reason: the birth and breastfeeding of two children. "After I had my son," Trista recalled, "I lost 35 pounds. I had worked so hard to lose that weight, but then had extra skin that needed to be addressed." Trista and a friend made an appointment to see Dr. Hill.
"We can get most patients in within a week of when they call for an appointment," Dr. Hill said. "And, I like to spend a good amount of time with each patient. We're always working hard to make that happen."
A REWARD FOR HARD WORK
"We just loved how calming Dr. Hill was," Trista said. "He answered every question. We knew the moment we left his office that he was the surgeon we wanted."
"For Trista, cosmetic surgery was a reward for losing a significant amount of weight – all through her hard work," Dr. Hill said.
Dr. Hill lifted Trista's breasts and inserted implants. He also removed extra skin and tightened muscles on her abdomen. Trista is delighted with her results.
"I feel incredible," Trista said. "I have the confidence that I didn't have before. I used to think I would never weigh what I did before kids, or wear a pair of pants that used to fit. That's not true. People ask me if I would do it again," Trista said. "My answer is, 'In a heartbeat.' Because I know how I'm going to look and feel afterwards."
"My cosmetic surgery patients are always tremendously happy with their outcomes," Dr. Hill said. "When they start seeing the results take shape, they're very happy."
"I tell people who are thinking about cosmetic surgery to go talk with Dr. Hill about it," Trista said, "because you might think you need something that you actually don't need, or he might have a different suggestion. You'll never know until you talk with Dr. Hill."
BACK TO WORK IN DAYS, NOT WEEKS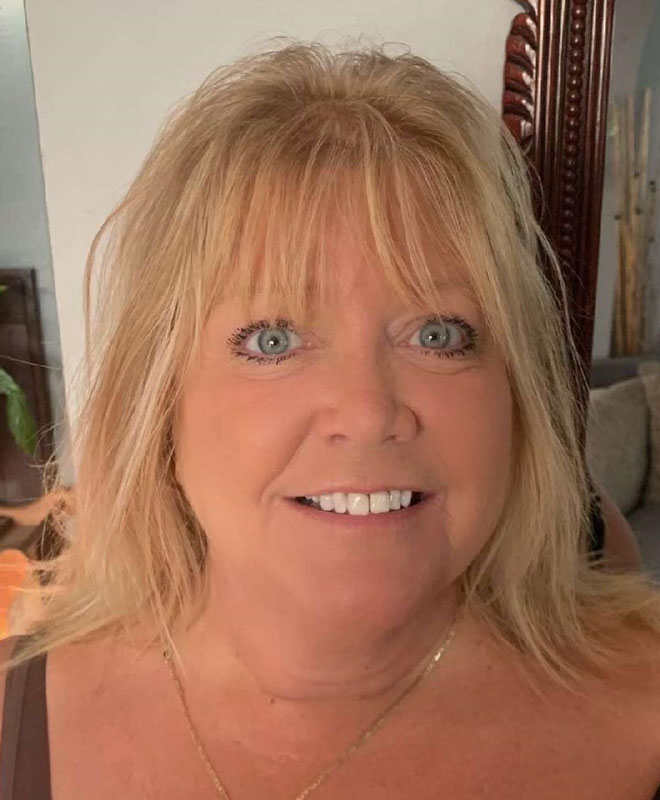 Pam Farmer of Kenosha had struggled with wrist pain for more than a decade when, in 2020, she'd finally had enough. "I had carpal tunnel so bad in my hands," Pam recalled, "that I couldn't perform my job. I didn't have any feelings in my hands, and the pain was just excruciating." Pam made an appointment to see Dr. Hill.
"The traditional way to do a carpal tunnel surgery," Dr. Hill said, "is to make a two-inch incision. Afterwards, that incision causes pain and slows healing. Patients could expect to be off work for three weeks or more."
"I do carpal tunnel surgery differently," Dr. Hill said. "I make a small, quarter-inch incision, not on the palm, but at the wrist. My patients can get back to work typically within about a week."
"Dr. Hill did my surgery on a Thursday," Pam recalled, "and I was back at work the following Tuesday. I can do many things I couldn't have done before because I had no feeling in my hands and they hurt so bad. I ask people if they can see my scar, and no one can. It just looks like a wrinkle."
NOT JUST CARE – CARING
"I want patients to know that I'm going to treat them exactly how I would want to be treated," Dr. Hill said. "I want them to know that they can approach me at any time for anything."
"I've probably referred ten people to Dr. Hill," Trista Jablonski said. "Every one of them has said the same thing to me, 'Thank you so much. Dr. Hill just made me feel so confident.'"
"I thought my hands were crippled," Pam Farmer said. "After Dr. Hill did my surgery, I would recommend him to anyone for anything. He's a great surgeon who's changing a lot of lives."
"I appreciate the care and the caring I got from Dr. Hill and everyone on my team at Froedtert South," Barb Schumacher said. "You don't need to go to a hospital somewhere else to get excellent care."
"Patients just feel cared for at our clinic," Dr. Hill said. "I promise every one of my patients my absolute best, and nothing less."