On this date (Jan. 29) in 1997, Kenosha's Bill Mayew fashioned the single greatest performance from the free-throw line in the 58-year history of the University of North Carolina-Wilmington men's basketball program.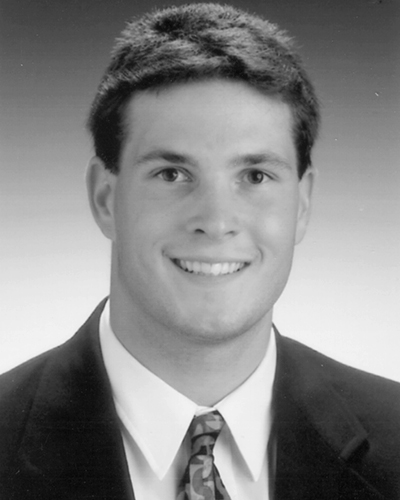 A 6-foot-7 senior forward, Mayew knocked down all 14 of his free-throw attempts in the Seahawks' 65-63 win over William & Mary in a Colonial Athletic Association game at Trask Coliseum in Wilmington, N.C.
"(It was) just standard game plan type stuff given the different styles we had as schools," Mayew wrote in an email. "It just turned out I made them that night."
The Tremper graduate finished with a game-high 22 points and team highs in rebounds (8), assists (3) and steals (3) in 38 minutes.
Mayew's UNCW record for most free throws without a miss still stands. He surpassed the mark of 12-of-12 set three times.
Mayew's output was tied for the fourth-best perfect performance in the history of the Colonial Athletic Association at the time. The output currently stands tied for ninth in CAA annals.
Mayew said William & Mary's style of play helped him carve out a spot in the record book.
"I think that whole free throw situation was just circumstantial," wrote Mayew, who averaged 10.2 points a game while starting all 30 games that season. "William and Mary typically had teams with skilled (big men) who had 3-point range … so if they ever got behind, they could catch up by shooting threes.
"Our teams were pretty disciplined and would grind out possessions. The pace wasn't fast and so if you got behind against us, it was usually tough to catch up.
"If I could get the ball by the basket I was pretty good, so it was the best strategy for W&M to just foul me and take a gamble on my free throw percentage, which wasn't terrible but wasn't great either. If they could get me to split free throws, they could trade one point from me for three points on their end potentially."
Mayew shot 63 percent from the line that season and 59 percent for his career.
Mayew is one of the most revered figures in the history of the UNC-Wilmington program. His No. 35 was retired in 1998 to honor a career for both athletic and academic achievement.
In addition to being named All-CAA and to the All-CAA Defensive team, Mayew earned three all-conference academic citations and was the first Seahawk to receive the NCAA postgraduate scholarship. Mayew is the only student-athlete at NC-Wilmington to apply for the Rhodes Scholarship.
A member of the Kenosha Public Schools and NC-Wilmington athletic halls of fame, Mayew is a professor of accounting at the Fuqua School of Business at Duke University. He received his Ph.D. in Business Administration (Accounting) from the University of Texas at Austin in 2006.
Note: Direct suggestions, comments, and questions about this feature to dmarran359@aol.com