What started out as a brick-and-mortar art exhibition has now transformed into a contemporary online art gallery featuring both local and national artists.
Le Freak Art Salon, once located at 1351 52nd street, opened in October 2019 just ahead of the March 2020 pandemic shutdown. After being open for only five short months, owner Tom Kruse had no choice but to close the doors to the gallery much earlier than anticipated.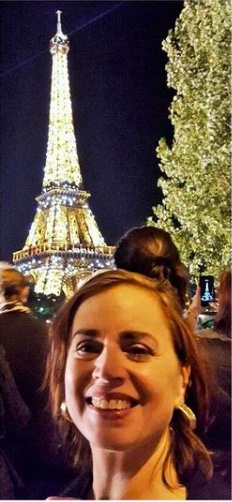 "I remember right in the middle of March we had to shut it down," Kruse said. "It was basically impossible to keep it running. I didn't have much of a choice."
Originally from Chicago, Kruse moved to San Francisco and Los Angeles before returning to the Midwest where he and his wife settled into Kenosha.
Having to shut down his newly-opened gallery unexpectedly, Kruse decided to re-route his plan into a full-service online art gallery.
Le Freak Art Salon now runs completely online and is home to three types of artists: Artist in residence, guest artists and alumni.
The Artist in Residence is Kenosha resident Stephanie Karamitsos.
The Chicago native graduated from UIC-Chicago with a Masters in Fine Art and a PhD in Art History from Northwestern University.
After touring museums and galleries all across Europe, Karamitsos focused on teaching.
"My time as a university instructor at the School of the Art Institute, Chicago, and at the College of DuPage, Glen Ellyn, (IL) were difficult but priceless," Karamitsos said.
Her current work will be available beginning Feb. 1 when Le Freak debuts its winter exhibition online.
The guest artists who make up the group for the winter season include Igor Zusev of Seattle, Kelly Witte of Racine, and Naomi E. Caldwell of Loma Linda, Calif.
The trio will have work available for both viewing and purchase beginning in February. The exhibition lasts 90 days, leading into the spring season of three new guest artists.
Finally, the alumni group can be found on the website with links to their individual portfolios and websites featuring current works for sale.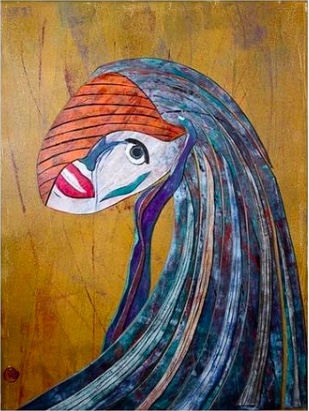 Anyone interested in purchasing art currently in the gallery should contact Tom Kruse via the website, social media platforms or by phone.
The website for La Freak Art Salon is under renovations preparing for the new winter exhibit and will be set for official opening on Feb. 1.
Any artist interested in exhibiting artwork may apply online at LeFreakArtSalon.com or by calling (805) 832-9652.