Kenosha will never be the same following one of the most devastating years local residents and small-business owners have ever weathered.
If the pandemic and political tension wasn't enough to buckle even the strongest individuals, rounds of local protesting and destruction left local residents praying for closure and healing.
And while we will never forget the many lives lost in 2020 — like former city planner Ray Forgianni, local construction leader Robert "Bob" Nelson or beloved florist Leo Cucunato — the community as a whole survived.
And not only did the community survive, but it thrived behind the many kind-hearted people who live here.
On the bright side, Kenosha's half-joking moniker "Keno-where" is no longer applicable. We're permanently on the map and for good reason.
Is it the small-town charm, big-city appeal? The spectacular lakefront? The beautiful parks and trails? The great schools and universities? The redevelopment and vision? The thin-crust pizza?
For many local residents, the answer is simple: The people.
Whether it's family, friends, co-workers, neighbors, small-business owners or visitors, Kenosha is filled with some of the most talented, friendliest, caring people you'll ever meet.
Kenosha's many amenities, untapped potential and promising vision, convinced one Kenosha native to purchase one of the most original properties of all time: Kenosha.com.
Jim Gourley, a 1971 Tremper High School graduate, introduced Kenosha.com in February following a proven history of success in sales, marketing, finance, construction, manufacturing, product development and real estate.
"When I discovered Kenosha.com was available, I didn't hesitate in purchasing one of the most unique Kenosha properties imaginable," Gourley said. "What I didn't realize is how quickly the community would rally behind our new platform and the momentum we'd be able to build before launching our site."
The goal was to bring Kenosha something the community desperately lacked: A positive, digital media platform offering engaging, useful content that ultimately makes you feel better about your day, not worse.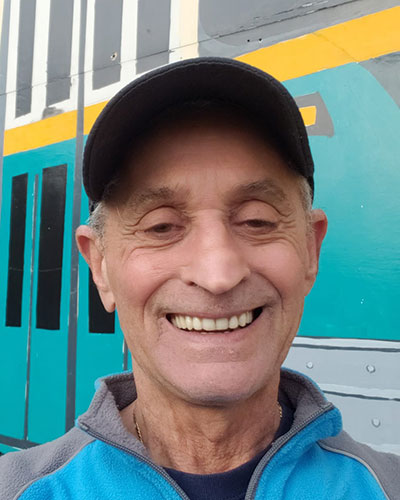 "Kenosha is sick of the negative stuff," said Ald. Dominic Ruffalo, a Kenosha native and 1969 St. Joseph High School graduate. "There's a lot of good things happening here."
Kenosha is home to many celebrities such as actor Mark Ruffalo, World Series champion Gavin Lux, former Miss America Laura Kaeppeler, fashion designer Kendra Scott, YouTube sensation Tristan Jass and Pro Bowl running back Melvin Gordon.
These are all incredibly gifted people with amazing journeys. What about the not-so-famous Kenoshans with equally-compelling paths?
Like Kenosha natives Marie Goff and Charles Heide, who celebrated their 80th high school reunion together this year on the steps of the old Kenosha High School.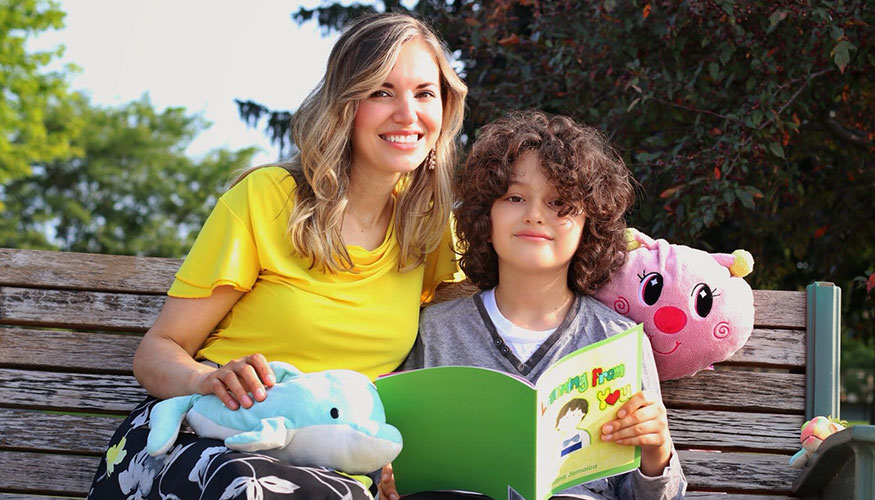 How about Susan Jamaica? The Mexico native learned English through the Kenosha Literacy Council and went on to become a local paralegal and children's book author.
And how could we ever forget RJ Sirna and Apri Masterson? The Kenosha couple touched the lives of 1.2 million who flocked to Kenosha.com's Facebook page to find out more about one of the most-Wisconsin wedding proposals of all time.
Discover these stories and dozens more at Kenosha.com.
Introduced as a vision, Kenosha.com has quickly become one of Kenosha's most popular local media platforms.
"I think Kenosha.com is the best thing that's happened to Kenosha," said Kenosha native Linda Boyle. "I am really enjoying it. Congratulations to all who are a part of this."
Kenosha.com is guided by longtime local advertising director Dennis Serpe, award-winning journalist Jeffrey Zampanti and business development specialist Rose Tenuta. Local marketing firm Dooley & Associates handles the site's brand development, marketing and platform strategy.
Kenosha native Riki Tagliapietra was recently named Kenosha.com's Director of Digital Success following 10 years of marketing and operations in the local restaurant industry.
Kenosha.com is 100-percent local and 100-percent free.
In addition to daily news, features, profiles, reviews, columns and video content, Kenosha.com introduced numerous weekly features.
Features include Foodie Favorite with Kenosha's Sarah Freeborn, Kenosha Eats with Tagliapietra, This Date in Kenosha Sports History with David Marran, Keeping it Real with Mitch Ferraro and #FridayFunny with Dan Pavelich.
Interested in discovering Kenosha's newest pizza place or learning how local businesses are surviving the pandemic?
Former Kenosha News journalist Daniel Gaitan has you covered.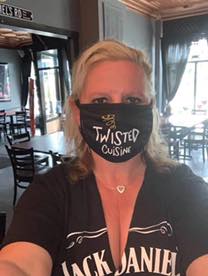 "I got to meet Daniel when he came in to do a story on us for Kenosha.com," said Rhonda Bell, owner of Twisted Cuisine. "It was Thanksgiving and we're all emotional. He asked me what I was thankful for and I just kind of lost it. I started tearing up and then he started tearing up. That's what life is about. It's about caring for each other."
Gaitan, a proud Kenosha native, teams with nearly two dozen local content providers.
Kenosha.com's John Collins, a former Kenosha County executive, has quickly become a fan favorite for his storytelling and ability to connect with local readers.
"When I was offered the opportunity to write periodic stories for Kenosha.com, I accepted quickly — before the offer could be withdrawn," joked Collins. "I enjoy making these contributions because I like telling stories. Storytelling is something that I learned from my dad. I vividly recall listening to him serenading us with his stories — some of them true.
"They are a lens into the human experience. Hopefully, the stories that I share provide readers with the same warmth as those my dad told us and elicit an occasional chuckle."
In addition to local content, Kenosha.com plans to introduce an organized, comprehensive business directory for all things Kenosha. If you need to find a local physician, dentist, accountant, plumber or the best place to buy a steak burrito, Kenosha.com will quickly become the new digital epicenter for local information.
Kenosha.com's newest founding partners include: Froedtert South (6308 Eighth Ave), Johnson Financial Group (7500 Green Bay Road), Lee Mechanical (2915 60th St.), Jerry Smith Farm (7150 18th St.) and RE/MAX Newport Elite: Felicia Pavlica Team (6905 Green Bay Rd, #104).
Other local businesses to be featured on the platform include Herzing University (5800 Seventh Ave.), Dick's Roof Repair (3008 75th St.), Pitts Brothers (6309 60th St., #100), Casa Capri (2129 Birch Road), Prophet Wealth Management (708 57th St.) and WisNova Institute of Dental Specialists (5021 Washington Road).
Kenosha.com is also developing a mobile application to bring quick, convenient access to the local platform at your fingertips.
For more information, advertising opportunities or to discover how to share your story, visit Kenosha.com.